If you love the Philbrook Valley "just the way it is", consider who the stewards have been for the last 130+ years.  This is the Philbrook community.  Welcome!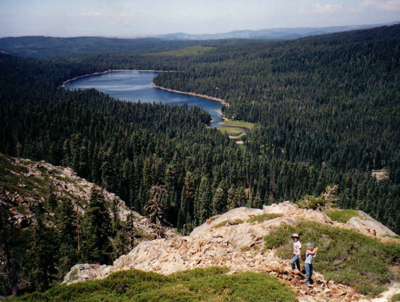 We've got:
- no paved roads to get here
- no electricity
- no TV or cable
- no phone service
- no cell service
- no garbage service
- a lake that turns to mud in 8 weeks
- no access for 7 months a year
Isn't it great?
Ham Radio Communications
Local valley simplex:  147.525 Mhz
FOTHL repeater:    146.700 Mhz, -offset, 110.9
(links to Butte Co. SAR Comm. Reserve public repeater)
High Lakes simplex:   146.445 Mhz
Weather
This is the most accurate site to get current weather.  Or just use, 'subtract 4 degrees per 1000 feet elevation gain'.