Philbrook Community Association
The Philbrook Community Association is organized as a charitable tax-exempt organization under Section 501(c)(3) of the Internal Revenue Code. 
We were officially formed in 2007 after 130+ years of stewardship to the valley.  We are NOT a homeowner's association.  While most of our members do lease or own property in the valley, most of our members' families were coming to Philbrook long before the first lot was surveyed.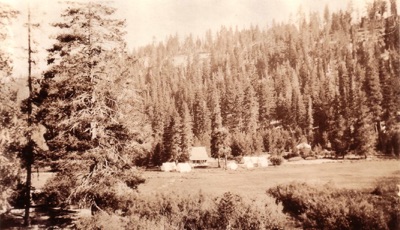 Our Purpose
(From our organizing documents)
"The specific purpose of this corporation is to enhance the experience of those users who visit and care for the Philbrook Valley and Watershed, and amenities that lie within the Valley, specifically for purposes within the meaning of section 501(c)(3) of the Internal Revenue Code.  The corporation will provide a conduit to governmental and regulatory agencies including but not limited to the Forest Service, Stewardship Council, FERC, and PG&E for the stakeholders of the Philbrook Valley and users of the watershed.  It will inform stakeholders of issues and events around the Philbrook Valley, especially as related to changes to help stakeholders communicate and work together.  It will provide a coordinated voice to local law enforcement, fish and game agencies, and fire departments to further safety of the buildings, flora and fauna, and property of the residents of the valley."