The Philbrook valley serves as the watershed for a 190-acre, remote reservoir near the crest of the northern Sierras.  It is located at an elevation of 5,550 feet about 47 miles northeast of Chico.  100% of shoreline is accessible by the public, with the roughly 2/3rds of shoreline surrounding the main body of the lake being public lands managed by the Lassen National Forest.  The remaining 1/3 portion of the shoreline/area is PG&E-owned, occupied by private summer cabins on recreational home sites leased to families. 
Many of these cabins date back to the 1940s/50s, when PG&E first granted leases for recreational home sites, continuing the historic tradition of settlers and miners building cabins in the area.  Many have been occupied by the same families for generations.  The leaseholders of most all summer cabins are PCA members who are dedicated to protection of this resource.   There are other landowners in the valley who are members of the PCA as well.  Other use/recreational opportunities in the area include a campground, a picnic area (day-use), fishing, and other general outdoor recreation opportunities.   Access requires travel over several miles of unpaved roads (sometimes very rough).  Winter access is limited as snowfall can be deep and the roads are not plowed (inaccessible for most winter months).
Excellent summaries of the 100+ year history at and around Philbrook are provided by Joyce Jones and Robert Colby.  These historical summaries start with mining and grazing use in the late 1800s, the first dam (and failure) in 1907, the present dam in built in 1928 and stories of the industrial leaders who made it happen (Kaiser, Letorneau) and many recent family stories.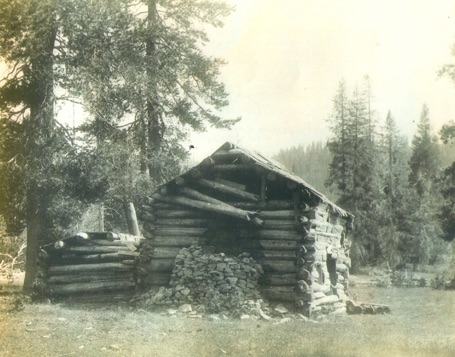 The PCA is committed to preservation of the historical values of the area through continued documentation and dissemination of the rich historical record regarding the early settlers  (and recent history) in the Philbrook area.   The references noted above describe the history of the Philbrook area starting in the late 1800s, PCA is presently working to document the recent history through collection of oral stories and family photos over the last 135 years.